Winterbirds offers a powerful take on Progressive Folk. Deeply versed in traditional Appalachian Folk, Bluegrass and Newgrass, Classical Music, and Contemporary Chamber Music, these young performers cloak timeless melodies in unusual instrumental colors and thrilling textures. At once familiar and strange, their debut album Shaker Songs weaves the poetry of the American Shakers into a compelling exploration of the tensions between humility, self-expression, and love.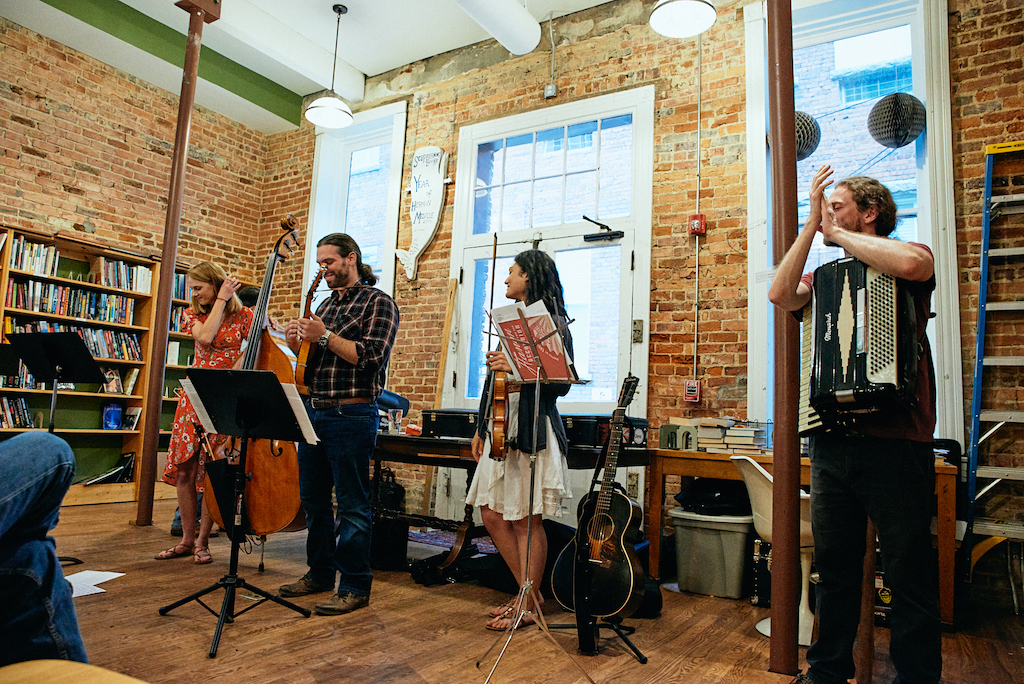 Follow us on Facebook and Instagram!
Winterbirds is:
Deena Rizkalla, violin and voice
Emily Damrel, bass and voice
Krisztina Dér, flute
Nick Rich, guitar, mandolin, voice, songwriter
Sean Mulcahy, accordion
Shaker Songs also features:
Zeb Gambill, mandolin
Greyson Leybourne, banjo and mandolin
Hannah Lomas, voice
Jamie Rowen, rhythm guitar, clawhammer banjo, and voice
Hannah Lomas and Jamie Rowen appear courtesy of Stray Local.